XtrixTV IPTV is one of the most popular live TV options among cord-cutters, especially sports fans. You can enjoy the best IPTV Trial with XtrixTV fully Free for 3 day. Test the quality streams and stability and then decide to Buy an IPTV subscription. So, the XtrixTV trial has also been hailed as the best IPTV trial.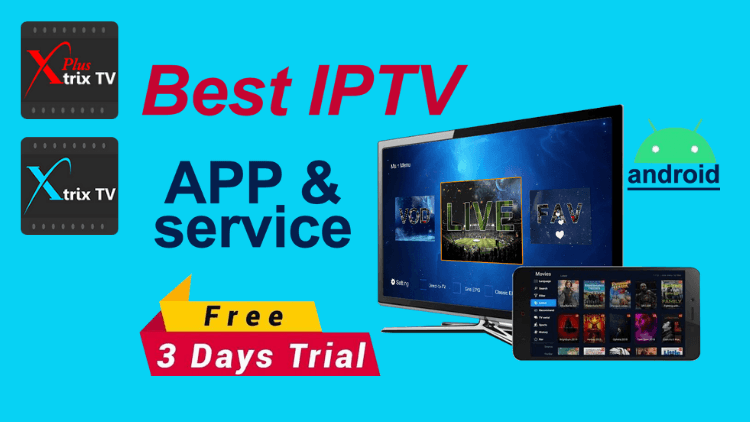 How to take a Free Trial with XtrixTV IPTV?
Free Trial on Android TV Box / Firestick / Nvidia Shield / Google Dongle / Tablet?
1. Select a free trial from your IPTV subscription plan
2. Download and install the XtrixTV app on your streaming device
3. Activate IPTV and watch all live content
If you're new to IPTV, read on for the ultimate guide to getting a free IPTV trial
Step1: Sign up for an XtrixTV store Account
The XtrixTV Store account is completely free to register, and once you have an XtrixTV Store account, you will be able to start a three-day IPTV trial. The registration process is very simple, please follow me.
-1 Open your browser and go to the XtrixTV website: https://www.xtrixtv.com/register.html
-2 Enter Username, Email, Country, Password, and check I'm not a Robot and click Register.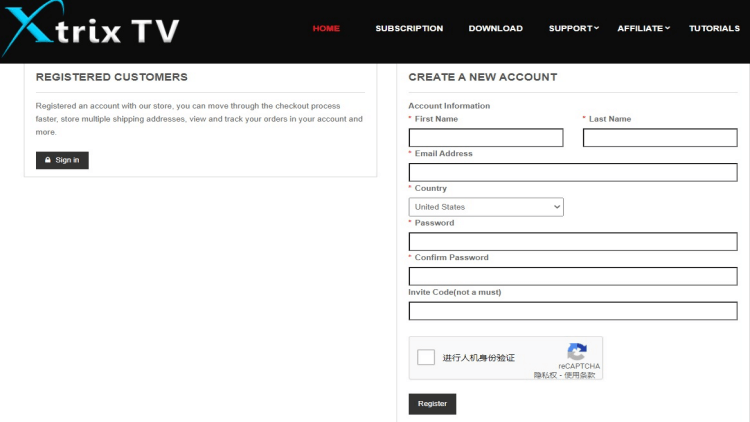 -3 Open your email, find the email we sent you to activate your account, click the activation link, and your account will be registered successfully. Please note that activation messages may be in your spam mailbox.
Step2: Strat a 3 day IPTV trial for Free
-1 Log in to your XtrixTV Store account
-2 Click the Subscription button on the top menu
-3 Click 3 Days trial, Then choose an IPTV package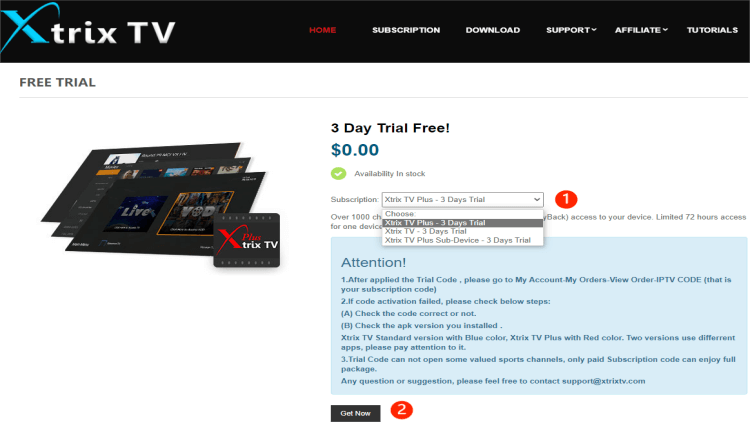 -4 Finally, click the Get Now button
-5 When your order is submitted, our system will send the IPTV subscription activation code to your email and your store account.
Note: Go to My Account - My Orders - View Order - SKU/IPTV CODE (that is your subscription code)
Step3: Download and Install IPTV to your Android Device
Free Trial on Android TV Box / Firestick / Nvidia Shield / Google Dongle / Tablet?
-1 Open the Downloader App on your Android Device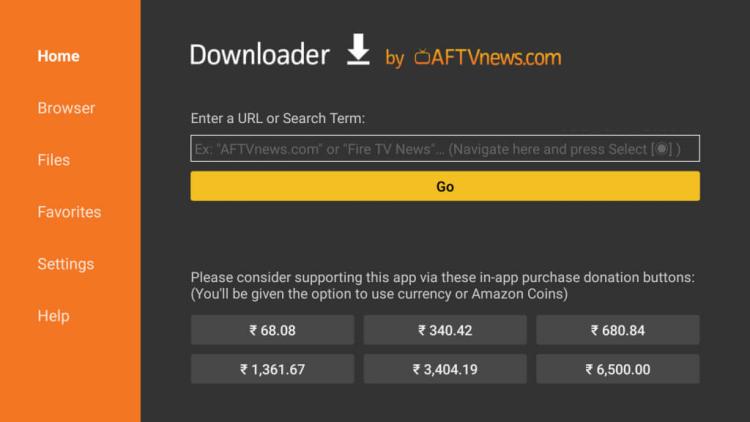 -2 Type in:
XtrixTV (Blue): https://www.iptvapkdownload.com/app/stbxtv
XtrixTV Plus (Red): https://www.iptvapkdownload.com/app/stbxtvp
Sub-Device: https://www.iptvapkdownload.com/app/substb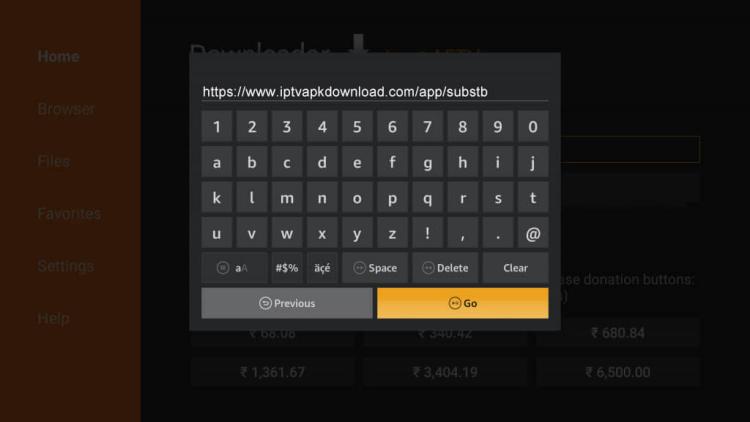 -3 Allow installing from the source. (Enable allow Install Unknow Apps)
Step4: Activate IPTV subscriptions
-1 Open the XtrixTV APP and Click Settings
-2 Enter your IPTV activation code
-3 Enjoy the best IPTV subscription